How to Use Animation in eLearning (plus 7 tips and examples)
Use animation in eLearning is an uprising trend. However, using a random animated video doesn't work and might damage your online course. Before taking any action, spend a few minutes with us to know how to use animation in eLearning properly.
Best types of animation in eLearning
There are various types of animation for educators to choose from. The most common types that are used for educational purposes are:
2D Cartoon Animation

3D Animation

Motion graphics

Infographic animation

Typographic animation

Stop-motion animation
Each type has its own advantages and there is no particular one that is better than others. However, if you are lost in the animation diversity, this guide may help you. 
How to use animation in eLearning 
Choose the RIGHT animation style
1. Who are you teaching?
Let's start with your audience's insights. You should design your course based on the behaviors and needs of online learners. Who are they? Are they K-12 students? Are they corporate employees? Each type of learner has their own tastes in animated videos. By understanding their needs, you could create videos that not only attract their interest but also result in positive impression and learning outcomes.
K-12 students:
First thing pops up in your mind when someone says using animation in eLearning courses for children and teenagers must be Cartoon Network or Disney Channels style. The idea is obviously fascinating considering how fun and beautiful it could be done. However, it might require a lot of time and effort as well as a stable fund to create such high quality. This is not impossible but it is unnecessary when you can produce motion graphics with the same quality but less trouble. However, there are two lessons in relation to styles we could learn from 2D Cartoon:
Vibrant color: Vibrant colors are more appealing and inspirational to school children. They release a happy vibe, making the lessons more fun and lively.
Humorous character design: Just like Cartoon Network, we can feel the fun at first glance. The emotions or the body shapes alone attract their interest immediately without a single word.
So, what vital here is fun. Learning should be fun, and learning for children should be way more fun. The fun concept lies in not only the content, the script but also the style. The more you make it more lively and colorful, the more young students feel curious about the subject. But be careful, when your course made for teenagers, they tend to prove they are adults. Therefore, a colorful palette might get a negative impact. For this case, try softer or darker colors with more grown-up characters.
Suggestion: Motion graphics with eye-catching visuals and sounds.
Take a look at Bar Model: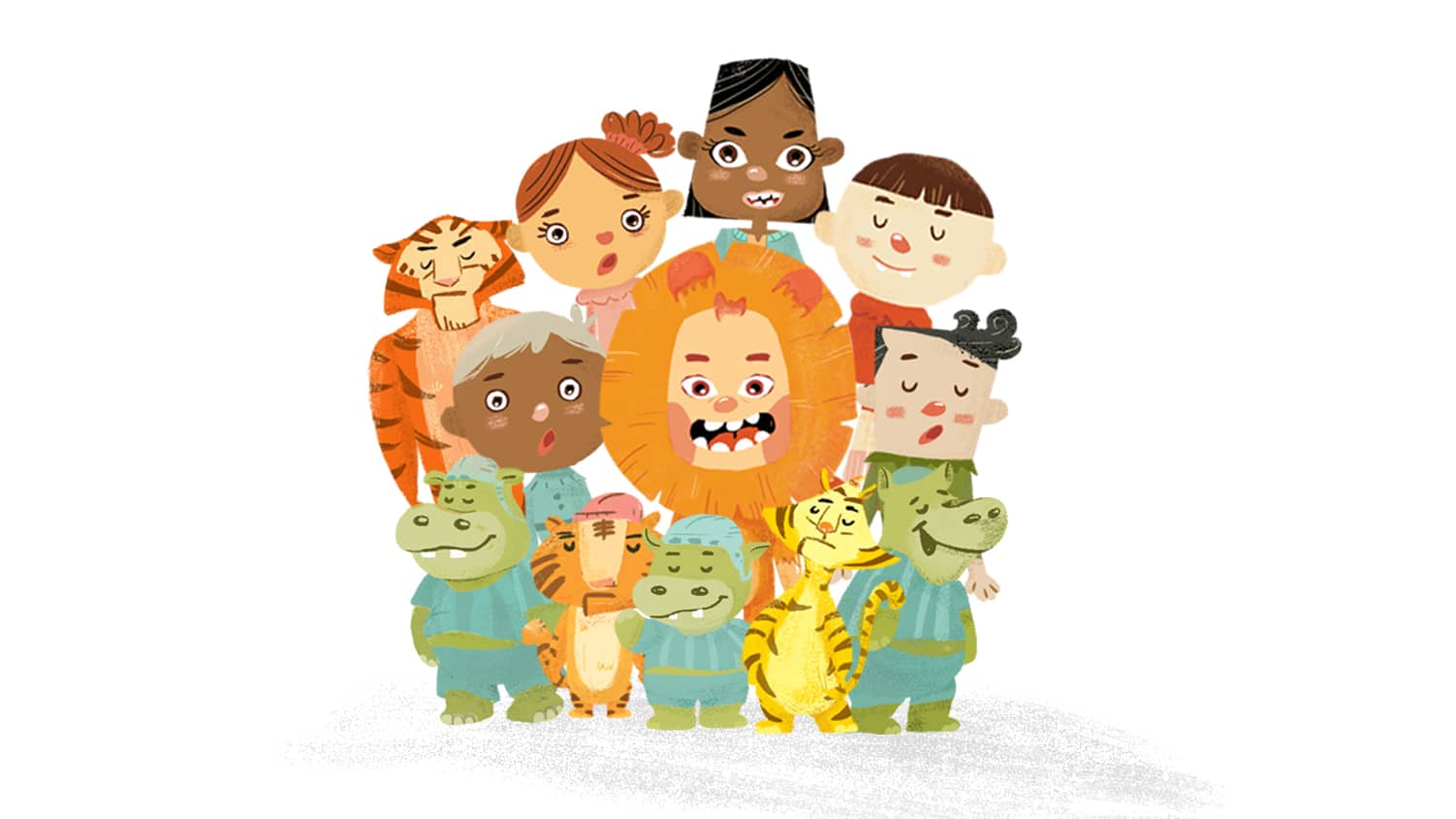 Higher Education or Corporate Employees:
Courses for higher education or corporate training tend to be more academic. The animated video must cover larger and more complex ideas. Moreover, it can be harder for adult learners to understand new concepts. Therefore, animated video for this segment must be good at visualizing and storytelling. The suitable style should be:
More formal design: Higher education and corporate training instructional designers often choose a more neutral scheme. Pastel and Pantone palettes are good examples. Those colors create a more formal and serious vibe.

Enough amount of text: words make the lessons more easy-to-follow and help students identify the main points.
Suggestion: Motion graphics, Infographic Animation, and Typographic Animations.
For example, motion graphics animation made from infographic or typographic optimize the movements and arrangements of words and graphics to attract the audience. These two types of animation are best at presenting complicated information like charts or numbers. The motion of the video also could take care of this function beautifully with the addition of storytelling ability, which you don't have when using simple slides.
Still not sure which style to choose?
Be in touch with us and we can consult you for free
2. What are you teaching?
Now you might know how to attract your learner by using animation. The second path is making them digestible. It is not a good idea to teach about the stoke market while showing only chart and number, isn't it? For different subjects, the animation will play different roles.
Natural science and technology
The common characteristic of this field is a detail-oriented and high demand for accuracy. Making an animated video for these subjects requires good at visualization. You might need to use 3D animation for a few complicating topics like surgery and machine details, but otherwise, flat design motion graphic is enough.
A good way to approach is visualizing the definition by relevant images and voice-over to explain more. Voice-over is highly recommended for educators to enhance the human connection and reduce the self-paced learning isolation of online learners. For better understanding, here is a short animated video of Aviassist – an Australian company specializing in drone training and dedicated to providing aviation expertise to Australian Business, explaining about the Drone Inertial Measurement Unit.
Social science
Economics, law, or art is more about explaining an abstract concept like a stoke market, parliament, democracy, etc. Therefore, you don't need to be precise about the visual. On the other hand, you should focus on storytelling, giving an example that closes to the concept that your learners familiar with. Humanization is a good way to bring unfamiliar topics closer to your learner. For example, here is capital explained for the 1st-year student of the University of New South Wales, Australia.
For fine art or music, you need something with a more artistic vibe. In this case, hand-drawn animation is the best at inspiring learners. It takes lots of time, effort and a huge budget, but the result will worth any penny. Take an example from Ted-Ed video about 4 Seasons of Antonio Vivaldi
7 Tips to use animation in eLearning properly
1. Convey the right emotions with educational animation
Using animation in eLearning is effective only when it conveys the right emotion and tone. If you are describing a serious topic, like the biohazards disaster or World War II, a lighthearted educational animation will not denote the gravity of the situation.
Another thing to remember is every aspect of your animated video is going to impact the tone, from background music to sound effects and voice-over. To align all these components with the goals and contribute to the emotional atmosphere of the video.
2. Focus on one topic at a time
Too many topics at a time can cause a distraction for your eLearning animation. So, ensure that you don't put any irrelevant or secondary information that might seem distracting and confusing to your learner.
Also, busy screens will overwhelm online learners, causing distraction. Hence, you should limit images and graphics moving in your animated video.
3. Use animation with consistency
Consistency is a vital key to use animation in eLearning effectively. Your learner can follow up on your course easily and mainly focus on learning goals. The consistency here is using consistent type, style, and character through the course. Furthermore, your animation should get similar attention as you give while adding complementary color mix and fonts to your online training. That will helps to promote consistency to deliver a better learning experience.
4. Encourage online learners to interact with the eLearning animation
A losing point of eLearning compare to traditional class is the lack of interaction. Online learners simply sit back and watch passively. Educational animations can create an emotional connection but don't get into the middle of the action. You can make your eLearning-animation more interactive and engaging by asking thought-provoking questions, guide them to click on trigger objects, or let them choose the option that affects the storyline. The key is to integrate tactile elements that encourage them to take a more active role in the eLearning process.
5. Empower your learner to control animation video
Many online learners are not going to have time to sit through the entire presentation or eLearning activities, especially true for on-job training content. Therefore, you should make it easy for them to stop, pause, fast forward, and rewind your video at any point. Also, provide clear instructions at the beginning of the course to let them know how to control so that there will be no confusion.
6. Support visual graphics with relevant audio
As mentioned, voice-over and audio in general enhances the human connection and reduce the self-paced learning isolation of online learners. The audio portion of the animation includes background music, sound effect, and script narrator. The audio must be pair with visual graphics frame-by-frame. If the audio doesn't move along with the visual, it will create an uncomfortable feeling while watching the course. Additionally, bear in mind that English may not be the mother tongue of some of your learners, so adding subtitles can increase their knowledge retention.
7. Use animation to simplify a complex topic
This is the selling point of using animation in eLearning. With a little bit of imagination, animated video can explain complex topics or abstract concepts. If you don't have a budget for the whole course, highlight the content you think your learner's mind gets hard to understand and make an animated video for them.
Conclusions
There is no particular rule identifying how you should use animation in an eLearning course. These above suggestions give you an overall look at the advantages of video styles and how to apply those benefits to your course. Moreover, you could combine several styles at the same time to have the best of each.
Read Further:
Ready to kick off your
animation project
without worry!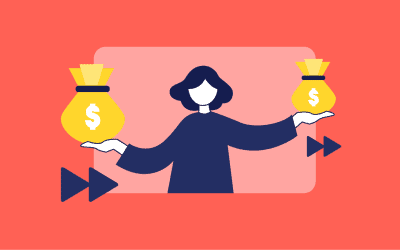 How much does a 2D animation cost per minute? If you google and search around, you will find different options, ranging from $30 to $300,000! In this article, we will discuss what you receive with different price ranges and point out your best investment.   $30...