MEDICAL AND HEALTHCARE ANIMATION VIDEOS
HEALTHCARE ANIMATION VIDEOS ARE THE BEST FOR VISUALIZING CONTENT
Explain complicated mechanics and processes with animations
Beautiful 2D healthcare animation videos for a strong engagement strategy
Give learners fresh and fun experiences in healthcare training
Affordable alternative to expensive 3D animations in healthcare training for patients, nurses, and physicians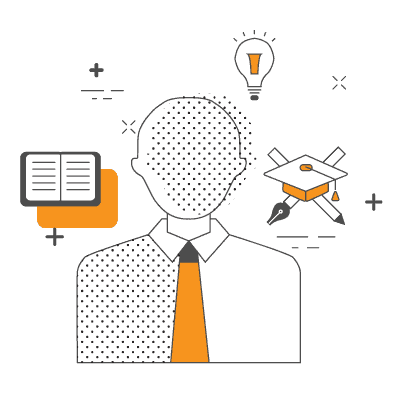 Simple Nursing Case Study
Their Problem:
Simple Nursing is a very popular service that aims to provide knowledge for those in pre-service education. Their subject focus covers a wide range of specialties, such as pharmacology, physiology, cardiology, and also memory tricks and test tips for nursing majors.
As soon as they saw the power of animation in simplifying medical concepts, they added some pre-designed animation pieces into their Youtube video that attracted a lot of learners a few years back. But it's now time to create a high-quality, fully customized animation series to advance their course's value, and this is our job!
Our Solution:
We helped them create an animation series in a short time to meet their deadline (which was to launch their new course's look). 150 minutes of animation was produced in 4 months, it's as a result of great mutual support from both sides. They provide a clear guide, and we utilize our experience to step up the process while keeping the quality of the video. Thanks to the help of animations, their content has become more friendly, captivating, and as accessible as can be. Now we are collaborating to animate more exciting nursing education courses.
IntelyCare Case Study
Their Problem:
IntelyCare establishes a program for nurses so as to expand their individual knowledge throughout their nursing careers with better engagement than when they learn in classrooms.
However, medical knowledge is overwhelming for most people, even nurses, with the healthcare background. They are looking for a way to break the traditional sense of healthcare training being long and tedious.
Our Solution:
F. Learning Studio uses animated training videos to step up the game by showing a new, fun, and professional side of the courses. The information is so formal that we had to create characters following friendly concepts to reduce the seriousness of medical training.
Medical animations – with friendly character design look very eye-catching but they are not only all about 'something nice to have' in a course. It also helps enhance the course' quality so learners can get better training outcomes.
ICareBetter Case Study
Their Problem:
iCareBetter helps doctors educate their patients on particular health problems. The doctors would work with education experts to generate a customized curriculum for their patient's training. Even though the learning content is not as difficult as professional training, most medical concepts are still hard to understand for the general audience. Hence, iCareBetter realizes early on the need to create engaging and digestible educational materials for its clients. 
Our Solution:
Narrated animations are proved to contribute greatly to the learning outcomes of people with lower or no health literacy. They help reduce the knowledge gap between doctors and patients by visualizing the data, concepts, and knowledge about medication. F. Learning Studio collaborated with iCareBetter to create a series of animations on heart failure. We are in the process of producing more series about different health problems.
Covid-19 Anxiety Case Study
Our Idea:
Covid-19 Anxiety is an internal animation project of F. Learning Studio that visually explained why & how people panicked during this pandemic. There's an urgent need to educate people that stress, anxiety, and over-reacting can't cure this pandemic but just make things worse. So we want to say it out loud that calming down is the best way to protect our mental and physical health amidst the coronavirus outbreak.
Our Process:
Knowledge about the virus can be educational and fun at the same time, that's why animation works! Many animations about Coronavirus are produced, so to set us apart from others, we design a unique hand-drawn style. Hand drawings express the panicked emotion better than ever. Fun and creative elements are added to make the animated videos more enjoyable for public audiences.
INTERESTED IN GETTING YOUR MEDICAL COURSE ANIMATED?