ANIMATIONS FOR CORPORATE TRAINING
IMPROVE LEARNING OUTCOMES WITH ANIMATION TRAINING VIDEOS
Break down the complex concepts into digestible contents
Keep learners engaged while ensuring that they absorb accurate information.
Better experiences for learners than the "talking head" videos or "non-instructor led" online courses.
Learners are likely to remember visual content much better than texts.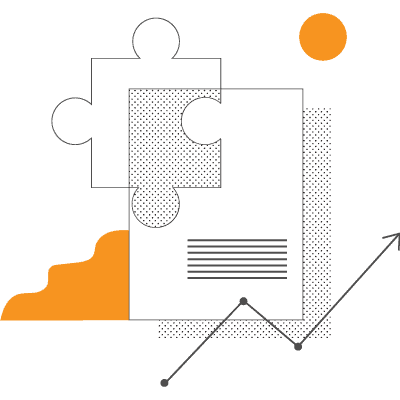 INTEGRITY & VALUES Case Study
Their problems:
Integrity & Values is an acknowledged global leader in behavioral change, leadership profiling, executive coaching, and team development.
They realized early the positive impact of animations on the learning outcomes. However, one minute of animation costs thousands of dollars in a typical professional studio in AU. In fact, they tried the easy and affordable auto-generated software to create whiteboard animations, but the videos failed their expectation. Their biggest challenge was upgrading the course professionally and beautifully but still in budget.
Our Solution:
What we gave Integrity & Values was not only a reasonable price but also the best quality of animation that fit their learning objectives as well as branding awareness. We came to an agreement with great support and effort from both sides through repeated business activities. We worked closely together on everything from branding color scheme, character design to storyboard so as to have the best quality of animations. With a series of engaging animated training videos, the collaboration gave the course a new and funky vibe.
One QBE Case Study
Their problems:
QBE is one of the world's leading insurers and reinsurers. They employ more than 14,500 people in 37 countries and have a presence in all key global insurance markets. In such a multinational corporation, there is a need for consistent internal training for employees in different locations. Therefore, thanks to their availability in places and duration, learning using videos are effective materials for the training program.
Before working with F.Studio, QBE staff had done the script and the storyboard for the appropriate instructional design. However, they still needed to upgrade those materials to make animations that not only look beautiful but also fit their branding guidelines.
Our Solution:
F. Learning Studio helped QBE ensure the consistency of the animation training videos using the visual design, character design, and even video tone together with their brand. We studied the branding guideline then proposed a new style guide for the animated training videos. F. Team made sure that the videos give out a professional and yet funny atmosphere while maintaining educational purposes.