[INFOGRAPHIC] How to combine animated with self-recorded videos in your courses?
The development of MOOCs has been increasing the importance of videos, especially self-recorded, in education and training. Self-recorded videos with the presence of instructor bring better learning outcomes than plain documents. However, watching a lecturer talking on screen for hours is not that fun. Why don't use fun and engaging animated learning videos to enhance students' learning experiences? Combine animated with self-recorded videos to have the best of both!

That's how you combine animated with self-recorded videos. The trick is to remember:
Use educational animation to explain ABSTRACT and COMPLICATED ideas: like "how the brain cells regenerate."
Use live-action to give REALISTIC examples and enhance HUMAN connection.
Or you could change everything into animation. However, if you are considering to combine have the best of both, the suggested ratio of animation and self-recorded videos is 2:1.

An example of the great combination of animation and self-recorded videos in online courses:
GEOFF LAWTONS PERMACULTURE DESIGN COURSE
The course contains over 1000 videos and 330 of which are animated. Self-recorded or live-action videos are more engaging than plain slides and enhance the human connection between lecturer and students. However, with a difficult and complicated subject like Permaculture, it is hard for Geoff Lawton to explain everything on screen. He could draw the explanation on the board, or include a PDF attachment but he wants "something to make the course look nicer."
However, the result is not something that just looks nice. Combining educational animation and self-recorded videos results in great outcomes:
Time-saving: Imagine how much time it takes to explain complicated theory like "how the tornado forms" with plain talk.
Better understanding: Animation visualizes and simplifies lesson to make it easier to follow
Learning experiences: Students have new and exciting experience when watching entertaining animations.
Connection: The presence of instructor makes students feel less isolated.
Read Further:
Contact us for free consultation on how to create effective animations for education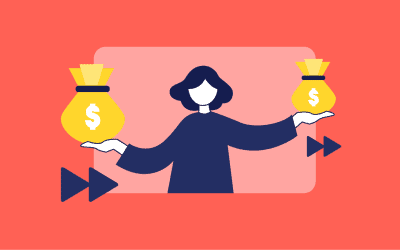 How much does a 2D animation cost per minute? If you google and search around, you will find different options, ranging from $30 to $300,000! In this article, we will discuss what you receive with different price ranges and point out your best investment.   $30...