Struggling to Find Best Animation Studio for E-learning? Don't miss these 5!
Encountering challenges in risks and quality management while searching for an animation studio for e-learning?
As managers are usually very busy handling other in-house tasks, you want to pick a long-term partner to save precious time and energy! Be it studio or freelance, project managers need to choose a reliable animation partner carefully.
Criteria to consider when choosing an animation studio for e-learning
Services they offer.

Find the ones that have an education module within their portfolio!

The core of their services: They should understand the education market! Choose the ones that provide insightful resources. They can create more value for you.
Communications and project management skills.

These decide the efficiency of the whole process. Is their account supportive? Can they use project management software?

Style variations.

So it can match the style requirements of different clients.

Experiences in e-learning. This matters when it comes to choosing between many different studios with similar qualities.
Top animation studio for e-Learning
1.   F.Learning Studio
Overview: F.Learning Studio is a young studio that specializes in animation for education and a trusted partner of many e-learning agencies. E-learning seems to be their focus and go-to despite their service varieties.  They offer a wide range of animation styles, from whiteboard, motion graphics to customized hand-drawn animation. 
F.Learning Studio offers e-learning animation for lots of audiences and subjects. Even though they are based in Vietnam, they collaborated and communicated well with many worldwide clients. The studio has 5 years of experience in creating animation for reliable education partners like UNSW or Simple Nursing.
Example: One of their outstanding projects for e-learning is One QBE. F.Learning managed to maximize the effectiveness of corporate training videos with lower prices compared to many others.
Abilities & budget: Based on their experiences, F.Learning can handle big scopes of work with tight deadlines. On the other hand, their rates for animation are relatively affordable; this is because of their geographic area, one of the low-spending regions in the world. 
Ready to make your explainer videos?
2.   Kino bino 
Overview: Kino Bino offers its animation services for education, explainer, healthcare, and others like exhibitions and short ads. Their audiences can vary from adults to kids. They have great expertise in creating explainer videos and animated videos that combine well with educational content. 
Example: Kino Bino is famous for being a Ted-Ed animation partner. The following video is one of the highlights of their projects.: 
Abilities & budget: Kino Bino certainly has the qualifications to create animation, both timely and efficiently. However, their budgets can be a little higher for educational videos when compared with other animation studios. As they have commendations from big clients and their products are highly-customized, the rates are considered reasonable. 
3.   White animation
Overview: White animation is a media production based in Israel. They create animation for training, education, explainer, and marketing purposes. Even though they offer various styles, their expertise lies in whiteboard animation. Moreover, the showcase of their website is highly interactive.
Example: One of their educational videos was made for Israel's center of education technology. The animation is concise and has consistent illustrations, motions, and content. 
Abilities & budget: The studio has 8 years of enriching experiences, and they are likely to be able to handle great scopes with strict timing. The rates they offer are reasonable for an experienced animation studio. You can also find them on Fiverr under the name silueta_pro.
4.   Shy guys
Overview: Shy guys animation studio operates in three main areas: Marketing & Explainer, animation for Learning, and graphics for TV & Film. They specialize in 2D and 3D animation, motion graphics, illustration, and CGI. This studio is a perfect pick for marketing and explainer animation. 
Example: Within their portfolio for learning services, styles are varied and flexible between vector and hand-drawn. This series about Management Essentials can be a great example to look at.
Abilities & budget: Shy guys studio is a young animation studio with high abilities in making animation. They created some series of animations and they have satisfied many of their partners. The rates that they charge are about similar to other animation production houses in the UK.
5.   Animate your science
Overview: Animate your science was born to solve the problem of continuous mass releases of academic papers. They aim to use animation to recreate science subjects in a fun, creative way. The studio creates animated videos and graphics.
Example:  What makes Animate your science special is their research before creating insightful graphics and motions on different topics. They worked for Roche on a project that covers tumor testing and sampling.
Abilities & budget: Their abilities to understand and research for each animation project is outstanding. Not to mention their products' qualities are shown in illustrations and motions of videos. The studio is based in Australia and the rates are average.
Comparisons of animation studio for e-learning
 
Areas of expertise
Estimate knowledge on e-learning
Price range

Kino Bino

Education

Explainer

Healthcare

50%

High

F.Learning Studio

Education

E-learning

Medical

90%

Medium

White animation

Training

Education

Explainer

Marketing

80%

High

Shy guys

Marketing & Explainer

Learning

TV & Film

40%

Medium

Animate your science

Education

Science

90%

Medium
Conclusion 
For the e-learning industry, it is suggested to choose animation studios that focus on educational content.
Time-consumption is the biggest problem in project management. Hence, PMs need to carefully pick their long-term partnerships to avoid sudden changes and consumption of much more effort in the future. Take time and go through all criteria that we suggested.
For example, if you are looking for a 2D animation studio that creates handcrafted animation for e-learning, it's recommended to choose F.Learning or book a consultation call with us for more insights.
Read more: 
Ready to kick off your
animation project
without worry!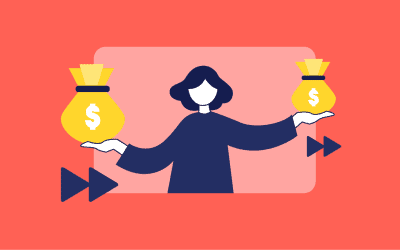 How much does a 2D animation cost per minute? If you google and search around, you will find different options, ranging from $30 to $300,000! In this article, we will discuss what you receive with different price ranges and point out your best investment.   $30...