How long does it take to create an animation within a tight deadline?
From the point of view of a client who has a tight deadline to meet, everything has to be 'right here, right now.' However, like all other creative services, animation production takes time and usually follows a logical process to optimize resources and ensure quality. Let's take a look at how this is done and how you, who's in the hot seat, can handle your work.
Understand the process: How long does it take to produce 2D animation?
A walkthrough of the 2D animation production process
If you are already familiar with the general process, you can skip this part and dive right into the "Elements affecting the production speed" or "Conquer a tight deadline: 6 tips for animation production process optimization" part. At the end of the day, you are being pursued by the deadline, right?
Before jumping into the tips and tricks, you should understand that there is no shortcut in making a high-quality animation. The process is essential to keep everything in line and avoid undesirable mistakes and risks. Take a closer look at our process below to understand the necessary steps that an animation studio needs to take to produce a qualified animation: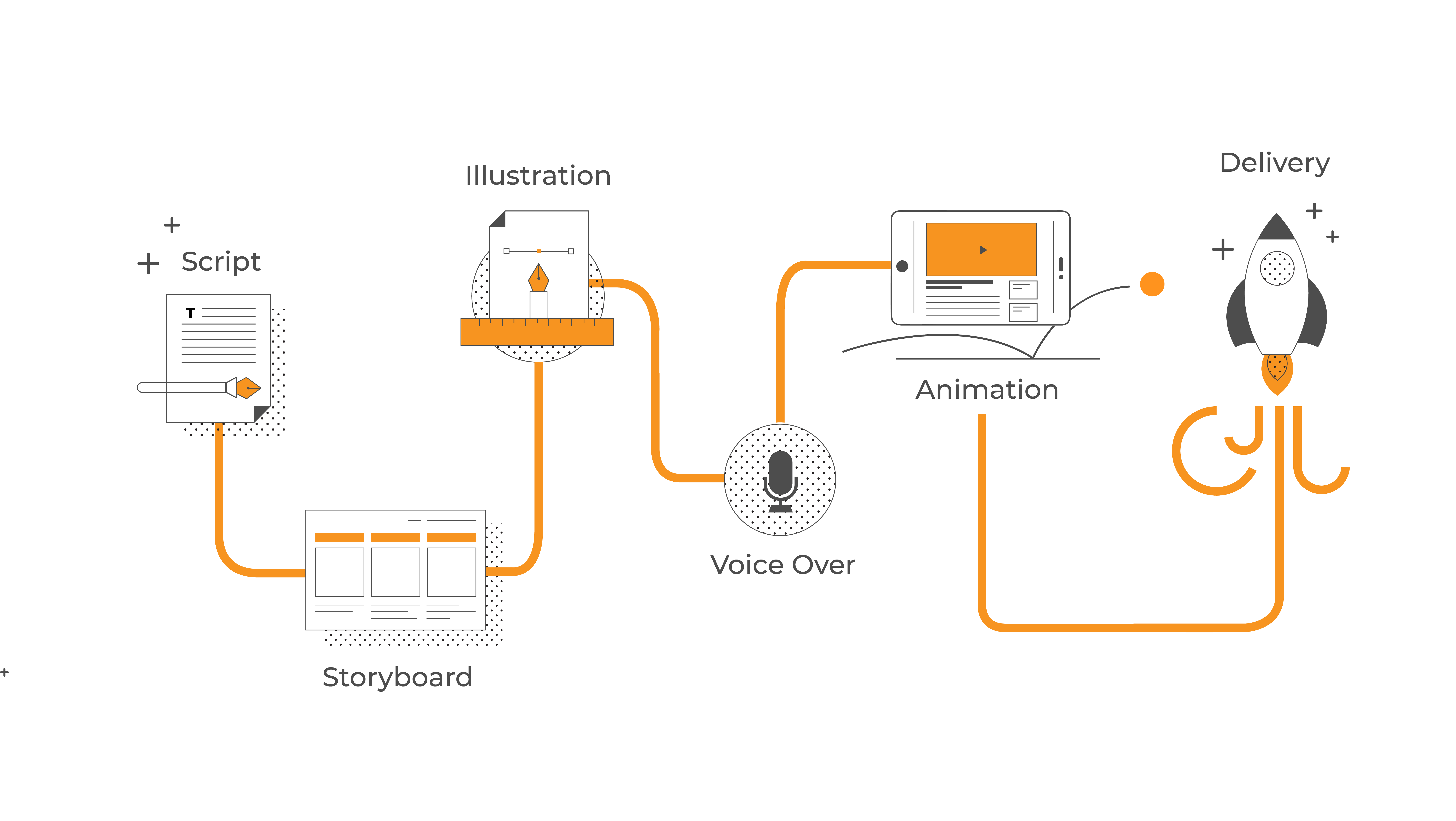 Script: We work together to create engaging stories from ideas or rough materials such as lesson plans or voice-over.
Storyboard & Styleframe: We create storyboards, giving at least 2 art style options for you to choose from.
Illustration: After you select the style, we illustrate all the details from character design to background elements.
Voiceover & Animation: We bring your story to life and match the voice with nice motions.
Sound Design: Our last works are the addition of background music, FX, and the revision of video based on your final feedback.
Delivery: After that, the video is ready for delivery!

Elements affecting the production speed
As you come to understand the fundamentals of animation making, you would start accepting the fact that the actual animation work only happens between steps. In project management, we use 'buffer time' to identify the time lags between steps so as to get the most accurate project duration estimation. There are three main elements significantly affecting these lags, and these are complexity levels of animation style, type of the visuals and motion, and the nature of the animation project. To give a detailed illustration of these elements, we will use the production process of a 1-minute video.
1. Complexity levels of animation type
There are two main types of animation: vector-based animation (also known as digital/computerized animation) and hand-drawn animation (frame-by-frame animation, similar to Disney traditional cartoons). Hand-drawing requires twice as much effort compared to the digital approach because of its compounding workload, more research, and sketching time.
For a 1-minute long animation, at the "Storyboard & Style Frame" step, also known as the step to create the style frame/art concept for the whole animation, it takes the studio 1-2 days (for digital style frame) and 3-5 days (for hand-drawn style frame).
2. Style of the visuals and motions
The more detailed the visuals request, the more time it takes to perfect them. If the client wants their characters to have more realistic emotional expressions or complex actions using body parts, there is a high chance that the production time will be increased.
The difference between hand-drawn and vector-based animation videos is the motion. After the graphics have been completed, motions will be added in. Based on the level of complexity of the style, the working duration varies. Within a day, producers can only do as much as 2 minutes of simple motion graphic animation because this type does not have many details or emotional expressions. With the same amount of working time, animators can do as much as 1 minute of character animation due to a higher complexity level. For the most difficult style – Only 5 seconds of the video can be completed in 1 day with 1 animator because the hand-drawn animation requires a wide range of motion.
We know you are not familiar with all those jargons and do not know how to differentiate between 'the easy one' and 'the challenging one.' Let's take 3 different projects that we made in the medical industry, for example, Simple Nursing, Interlycare, and COVID-19 Anxiety.
Simple Nursing Example: motion graphic animation
For this project, the characters are drug bottles, so they are only lines and concrete colors. This is the simplest type of humanized drug bottles, and it only takes a small amount of time to create. Additionally, the motions only include static texts, vertical/horizontal motion path, text fading & sliding…etc. If you're in a hurry and dying for an animated video to show off or have a very low budget, this is the go-to option.).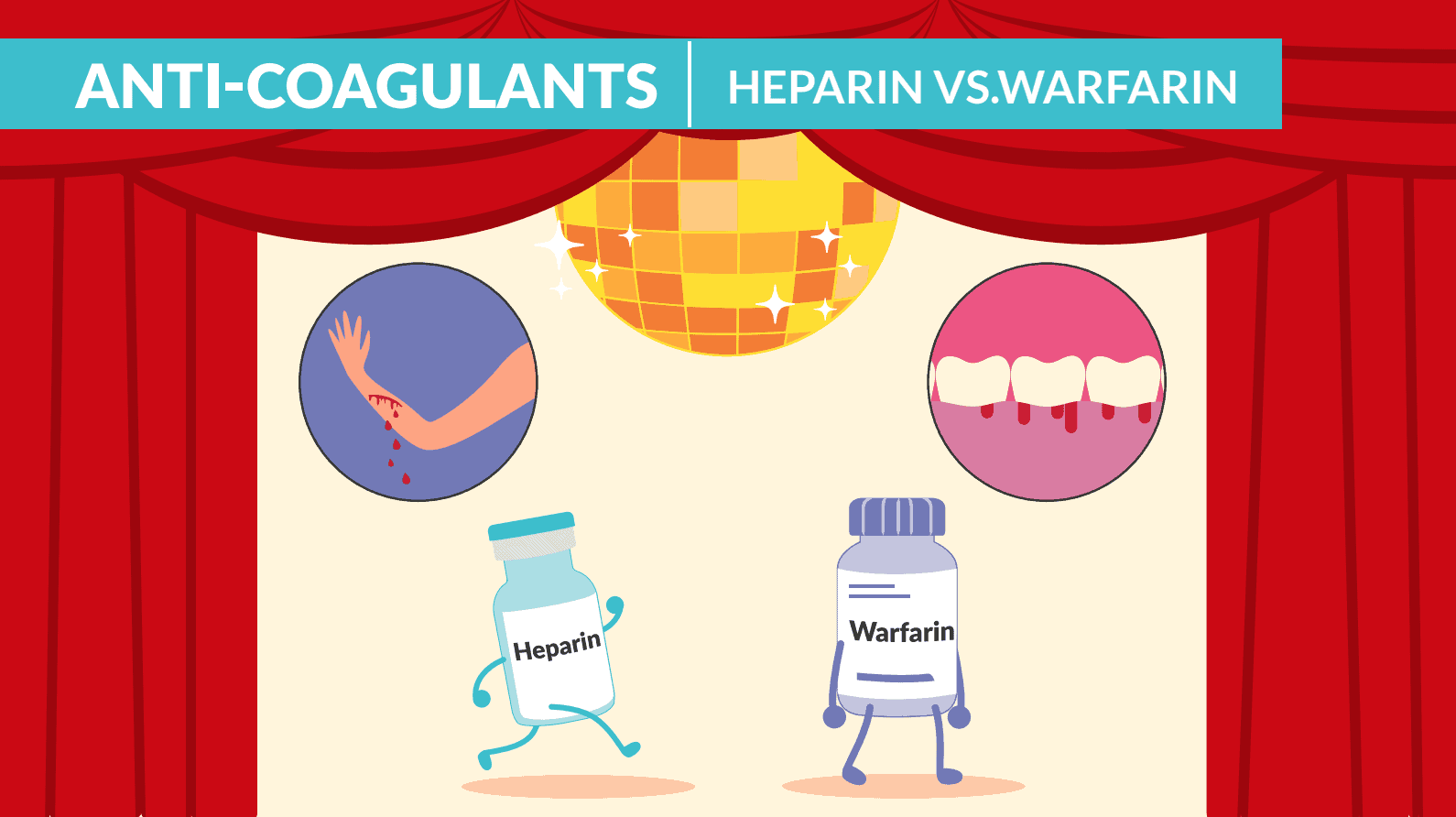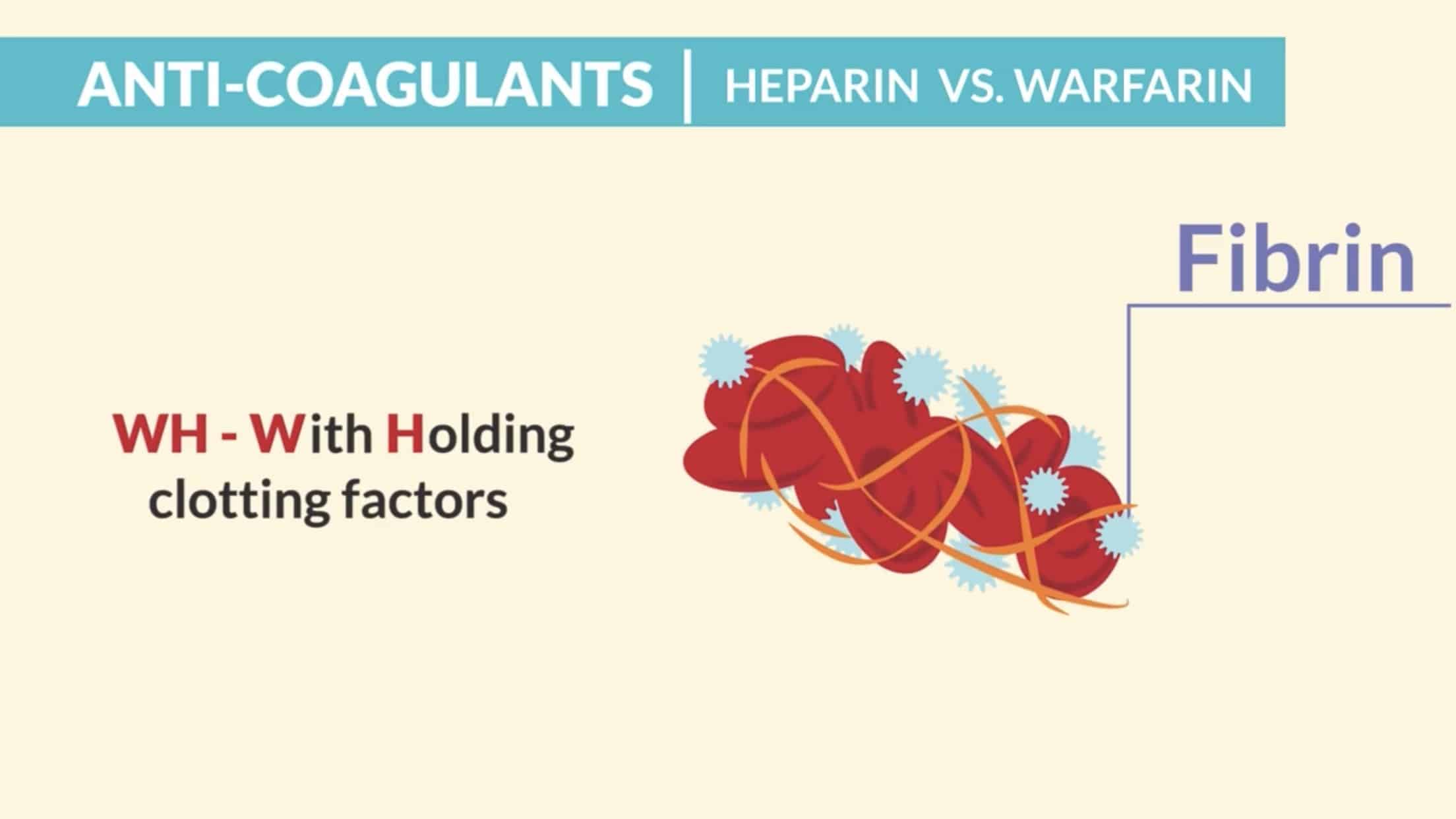 Watch the video here
Intelycare Example: character animation
Intelycare is another nursing education service, but we used another approach to create this animation. While the Simple Nursing project focuses on teaching about medical theories, the Intelycare project focuses on introducing healthcare training services. The video characters are human with emotions and specific actions, so it is more difficult and more time-consuming to make the full video. Moreover, as there are multiple moving objects in just one scene (i.e., the nurse is illustrated with emotions expressed by the eyes, the mouth, and motions of the hand; at the same time, there are paper piles been blown away on the table). The level of difficulty in creating this animation is higher than the above example.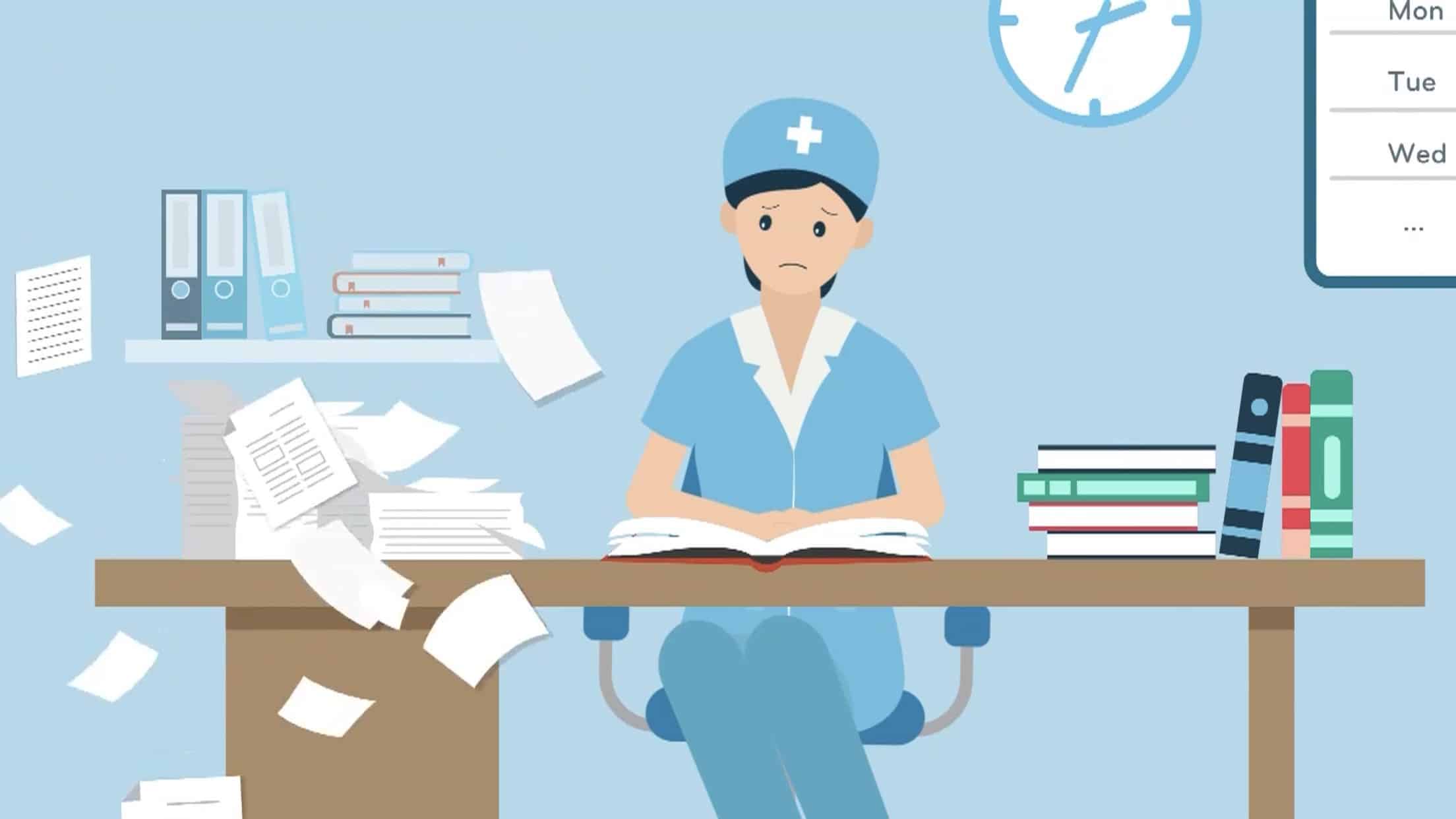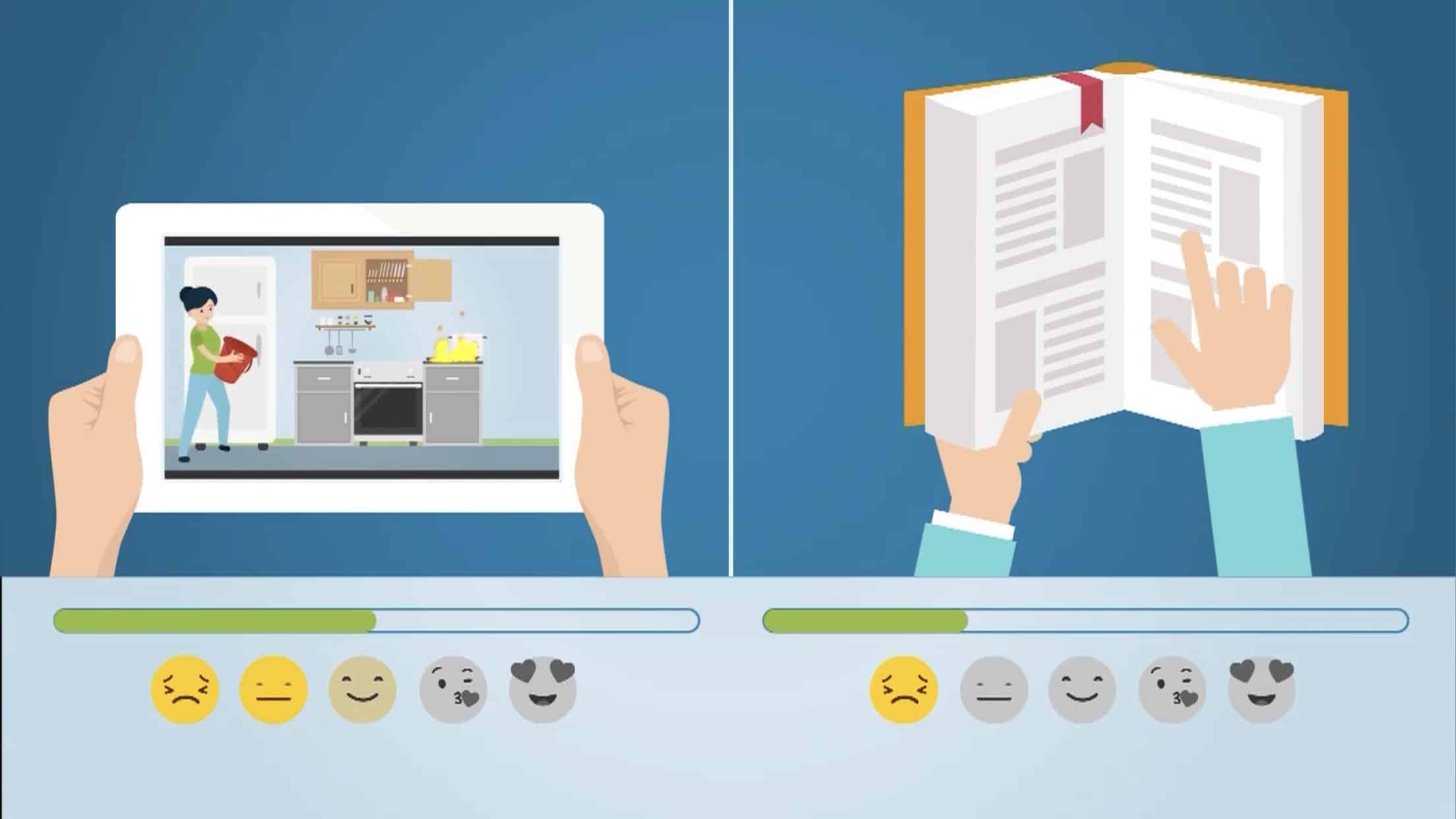 Watch the video here
Covid-19 Anxiety: hand-drawn animation
Our recent project regarding the COVID-19 belongs to the hand-drawn category. Each character is illustrated separately and with details that vary frame-by-frame. The motions also adapt to each scene. As we have stated above, this type of animation may take…weeks, even months to create. We highly recommend you consult with us thoroughly before deciding to start this video. But you know, the result is worthwhile.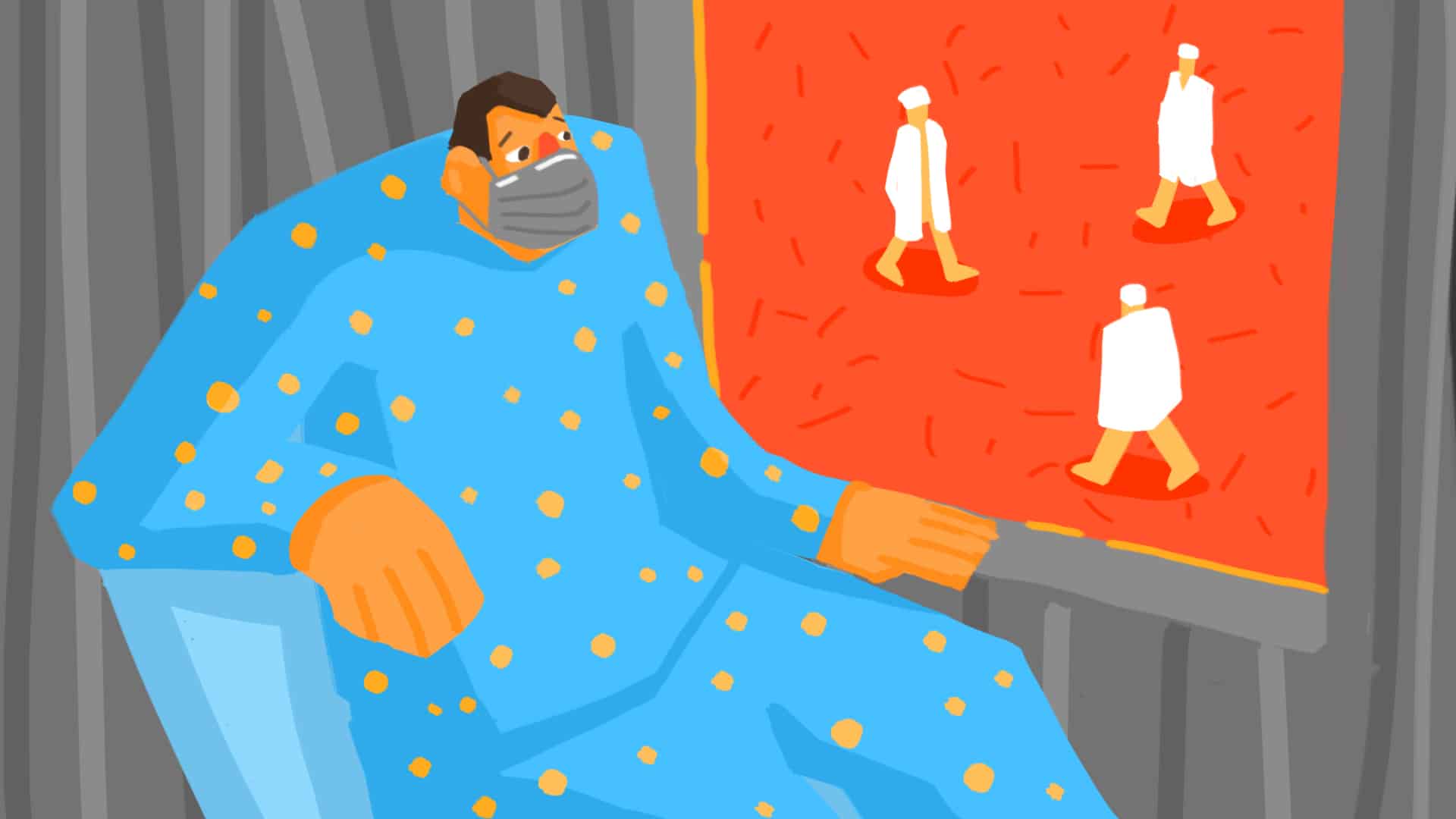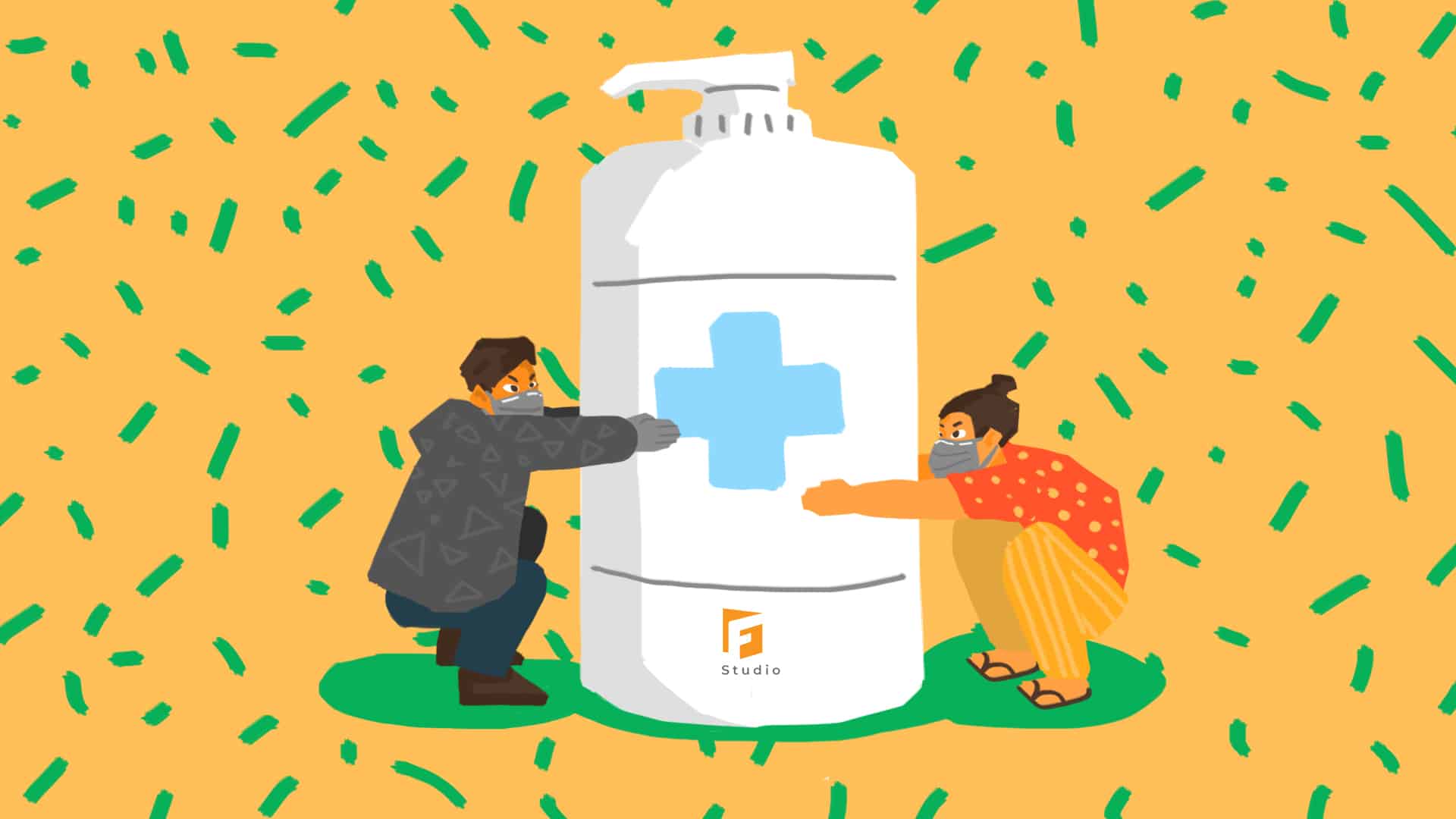 Watch the video here
3. Nature of the animation project
The one element that people tend to miss when estimating the project duration is the nature of the project itself: it can be a one-off video or a whole animation series. For a one-off project, style frames and illustrations can be created and used only once for that specific video. On the other hand, when creating an animation series, there are always 'recyclables.' These include the style frames that have been made for the whole series, visuals such as brand key, and characters. With this advantage, from the second video onwards, the production time will be significantly reduced.
To this sum up, it takes about 2 weeks to produce a vector-based animation for a one-off project. With the hand-drawn style, it may take 6 weeks (or 1.5 months) to complete a 1-minute animation. For an animation series, the project duration depends on the level of expertise of the animation vendor. If the vendor is still new to the industry, there is a high possibility that they will handle a 10 minutes animation for about 6 months. But if the vendor is experienced in making animation, they can complete up to 225 minutes with the same amount of time. What a significant difference, right? Don't worry; here are some tips for you and your animation vendor to boost the process.
Conquer a tight deadline: 06 tips for animation production process optimization
1. Choose the right type of vendor
There are numerous animation vendors out there to choose from, but it is crucial you pick the right one for your project (especially when the deadline is near). There are three main types of animation vendors available in the market: inhouse team, freelancer, and animation studio. 
Building an in-house team

 is considered as the most cost-effective choice for new-comers in animation. Through a transparent communication process at the lowest price, the in-house team will better meet your needs. However, your project will only accelerate if the team has a senior animation specialist. Occasionally, this may not be the best option for a time-sensitive project because of insufficient human resources and facilities.

Freelancers are another cost-effective choice without the time-saving feature. As freelancers play solo, they have minimal ability. When you have a single video to finish, it may be a reasonable idea. However, with an animation series, freelancers are not a suitable choice unless it is not urgent.
An animation studio might be the perfect choice with the deadline breathing down your neck. The studio operates as an entity and has extensive animation processes, techniques, and principles. In addition, because animation studios are familiar with large-scale projects, they can provide fast solutions for your unique task. Especially for the education industry, It is a smart idea to hire a studio such as F.Learning to profit from their experiences.
2. Crystal clear brief documents and briefings session
After having the right vendor, briefing is another crucial step to ensure your success. The creative brief will depend on the studio, but it usually consists of 3 parts: the company, the project requirements, and other working expectations. Once both parties clearly understand the project, it is undeniable that the progress of the task will be boosted significantly. 
If you are still unsure about the information you convey in the documents, ask the studio for a briefing session. They will be more than happy to have your verbal explanation on the project. Utilize that session to ask as many questions as possible concerning the working process so the client and the studio will avoid misunderstanding and conflicts later.
3. Systemized approach to animation-making
A transparent working process keeps all stakeholders on the same page and enables clients to monitor the deadlines and sub-deadlines. After the vendor has debriefed and created a proposal for the project, both sides should agree on the number of working steps, the number of feedback, and the exact date that the client will receive the preview as well as the final video.
Along with the mutual agreement, a tracking platform should be created so the person-in-charge of both the client and the studio can be accessible and timely updated. Here is an example of our tracking file with one of our clients in the medical industry.

4. Speed up with animator's shortcuts
In terms of hardware, make sure your vendor's animators use the latest equipment such as gaming keyboard, gaming mouse, or gaming keypad to speed up the process. In terms of software, there are 3 quick tips that would help the animators become less exhausted and still achieve the wanted speed:
Customize hotkeys: Adobe products usually have their hotkeys set by default. However, some of them are not friendly to users, animators can benefit from the customized options to get a unique advantage by using different software. Consider using Keyboard Maestro – a software that allows you to design your own macros to set up your workspace, implement complicated tasks…etc.
Organized. Organized. Organized: Animators should keep files of different elements in separate folders in order to quickly identify and use it during animation work. 
Recycle from the old projects: Sometimes (if you are lucky enough), there are a few similar projects that the studio has done before that has the same style as yours. Ask your studio for this to cut-down time on creating a brand new piece out of thin air. However, it is a learning process, don't confuse it with copying others' ideas.
5. Timely and accurate communications
Animation studio usually has an account executive for each client. Accordingly, as a client, you should assign a project manager to represent the company and to work with the account executive. As long as the information flow is smoothly handled by these representatives, all steps will be less intimidating and time-consuming. 
Especially during the feedback step, some clients let 3-4 people give feedback for the project, and every time, they only provide small fixes without any systemized or documented data. As a result, the production team had difficulty adjusting to the comments, and the whole process was delayed. Another case that can be cited is clients who only give feedback way too late (after the agreed milestone) that producers need to get back to the style frames step of the project (even though it is almost done). Avoiding these 'lags' will definitely help your project run smoothly.
6. Mutual support goes a long way
Two heads are always better than one! The client should be involved in the process step-by-step, especially when that step requires a great amount of academic knowledge from a specific field (the medical industry, education industry, etc.). The illustrator team can better understand the topics when they have a chance to directly discuss with the clients. 
Now to the studio aspect, it is highly appreciated if the studio can provide insights and advice for the client about what is compulsory and what is not. This will help the client have a new perspective regarding the project and also save time by not doing abundant tasks.
At F.Learning Studio, during 2019, we had experience creating 150 minutes of animation videos in 4 months (client – Simple Nursing). In 2020, we plan to up our game to 600 minutes in 10 months. This will be the result of optimizing at every stage of the project in terms of techniques as well as human interactions. You can find out more about the case study in the article below.
Conclusion
Although deadlines are always frightening, with an efficient process and the right approach to animation making, the animation can be completed without unnecessary buffer times and exhausting conflicts. If you are still unsure how to deal with the job deadlines, feel free to contact us. At F.Learning Studio, we will provide you with a free 30-minute consulting session. In this session, we will give suggestions and tailored solutions for your specific case. All you need to do for us to serve you is take 1 minute to sign up here.
Read Further:
Ready to kick off your
animation project
without worry!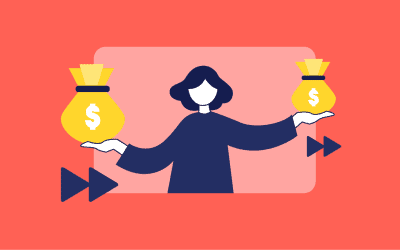 How much does a 2D animation cost per minute? If you google and search around, you will find different options, ranging from $30 to $300,000! In this article, we will discuss what you receive with different price ranges and point out your best investment.   $30...