Use animation to enhance online learning experiences
While online learning becomes one of the most effective educational tools in the world, people care more and more about student online learning experiences. For example, a professional-looking course or courses that provide new learning methods, such as learning with animated videos, are more appreciated than traditional ones. Many educational organizations have been using animated learning videos to enhance the learner's experiences in different aspects. With a proper script and lesson plan, the addition of educational animation could make big differences. So, while you're here, let's find out how exactly does animation helps improve student online learning experiences.
The dilemma of online learning
Time-saving, accessible and easy to comprehend. Those are just some of the many benefits that online learning brings. But, just like everything else. E-learning can't help but have several flaws. Here are a few downsides of online learning experiences:
Lack of the instructor's interaction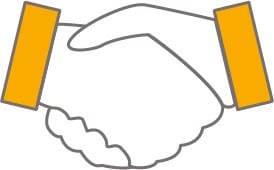 While saving students the trouble of going to the actual classroom and having to read big textbooks, but online learning also eliminates the instructor's presence. That means learners don't receive the warm face-to-face communication they need. Therefore, can feel lonely or isolated in the process. Especially in subjects that required hands-on experiences. 
No control over student's self-discipline
The Internet is a superb place to learn. But also a very distracting one. When students go online, there are many things can catch their attention and draw them away from studying. Such as games, social media or other forms of entertainment. Hence, learners get distracted easily and find it hard to complete the course
Had problems inspiring learners to be creative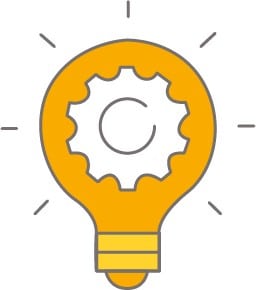 Within an online course, there is a fixed curriculum. And because of this, student online learning experiences may feel a little bit "inside the box". Besides, live connections between humans can simulate student to be creative or provoke their thoughts. Unfortunately, this is something e-Learning is lack of since students have to learn with programmed computers.
Now we know the disadvantages of online learning. It's time to find the solutions.
How animation enhance online learning experiences?
So how can we enhance student online learning experiences by using animation? First of all, let's find out…
What is educational animation?
Just take it as simple as this: educational animation works like any other cartoons you watch every day but specializes for educational purposes. A series of images that can simplify complicated and difficult topics. In essence, the concept is to create a fun and yet informative animated video to bring new exciting online learning experiences to students. It provides them a getaway from a full of stress and text lessons to a more entertaining one.
Besides, educational animation is also short and sharp. It often breaks down the lessons into smaller parts and helps students identify and focus on the key points
And here's how animation can help:
Customized appearances to suit learner's background
Learning is definitely a universal experience. Thus, learners come from various ages and places. And due to its flexibility, animation can be customized to fit each student's needs and backgrounds. For example, different types of learners have different types of aesthetics. Young learners like colorful appearances while senior learners prefer more neutral-toned ones. This might seems like a small thing, but people learn the best in environments that familiar to them. And customized animated looks can give them just that.
Practical learning for better application 
Learning and practicing always go hand in hand. Especially on subjects like medical or corporate training, etc…that requires many realistic skills.  In those cases, animation is a great help! Not only does it give online learning helpful visual aids but also demonstrate practical knowledge to put in use. Through visual and auditory, learners get detailed visions of the information. Therefore, can apply it better in the future. 
Look at this video, for example. The animation even helps to describe the process which normally wouldn't be visible to us. 
For deeper understanding:
Animated agents for a better learning interactivity 
As said earlier, one of e-Learning's disadvantage is its lack of the instructor's interaction. But with animated agents, (or also known as animated characters), this problem can be solved. In fact, they play the role of instructors/teachers. Often, animated agents possess friendly looks and likable personalities. That way, learners can relate to them easily. This helps to form a bond between learners and instructors. As a result,  learner's interactivity is increased. In other words, they no longer feel isolated, but rather happy and companied.
Stimulate creativity and critical thinking 
With lively visual and audio representation, the language of animation is comprehensive. That means, learners are encouraged to learn with images and sounds at the same time, then grasp the knowledge creatively. The more approach methods they get, the more active and creative learners are for learning. It also gives positive effects on how students analysis the information to form their critical thinking. 
Conclusion
In essence, online learning has its ups and downsides, but the experiences can always become better. And one of the various ways to do it is to use animation as a helpful tool. Customized appearances, easy approach to practical knowledge are few features that take part in achieving that. If applying correctly, surely,  there will be improvements in student learning outcomes and experiences.
Did you enjoy this post? Follow F.Studio for more insights and helpful information about e-Learning.
Read Further: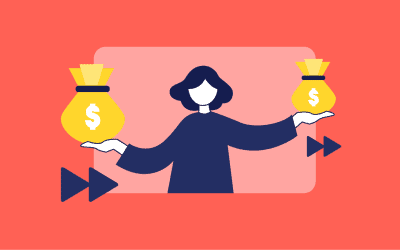 How much does a 2D animation cost per minute? If you google and search around, you will find different options, ranging from $30 to $300,000! In this article, we will discuss what you receive with different price ranges and point out your best investment.   $30...